We work with you to establish an authentic relationship with your audience, build loyalty and grow your brand.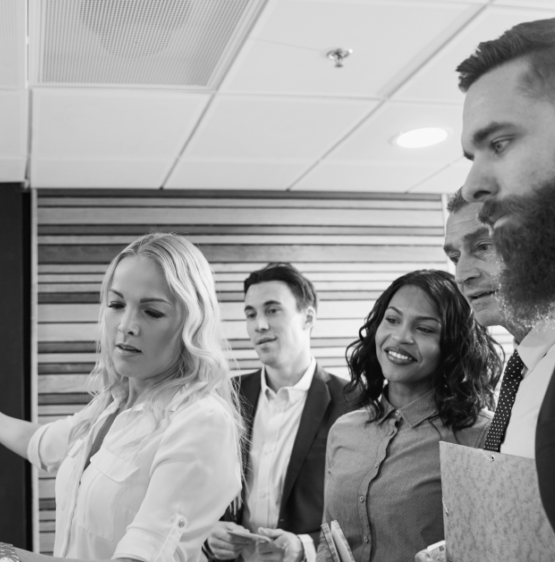 During brand strategy development we work with you to establish an authentic relationship with your audience, build loyalty and grow your brand.
Your brand is not your product, your logo, your website, or your name. Your brand is far more encompassing. A brand defines the instinctive and intangible aspects of your company identity.
A brand strategy is a long-term plan for developing a successful brand presence in order to achieve specific goals.
We work with you to establish an authentic relationship with your audience, build loyalty and grow your brand. That means reducing dependence on vanity metrics and increasing our dependence on relationships.
Build your brand for people
Competition of brands is very high these days, consumers have a pool of choices to pick from. This has caused customers to be choosy when it comes to which brand they use for the job-to-be-done.
The digital space has also changed how we communicate our brand stories. The internet and social media have made it easy for brands to tell their stories.
The question remains though, can your brand cut through all this digital commotion? To succeed, big brands such as Nike invest in building relationships with prospects. This helps and standout them in the market.
Building a successful brand takes a strategic approach towards building your brand. With more than 7 years of experience in transforming brands, The Brand Shop understands how to build and grow a brand. We offer the strategic management a brand needs to establish or refine its identity for the marketplace.
A Data-Driven Approach
No leading brand is established with guesswork or a "hit and hope" mindset. Our brand strategy process is driven by research and data around your brand and industry.
Collaborative Partnerships
Your brand is a sum of people's perceptions. The brand strategy relies on the investment of time and effort. Before the brand becomes visual and verbal identities, we find the true essence of your brand. Why your brand exists, and what differentiates your brand from the rest.
Solution Focused Decisions
A silent brand is a nonexistent brand. We work with you to map out a strategy of how you will connect and reach your audience.
Our Brand Strategy Process
Your brand is what drives your business to success or failure. It takes strategy and creativity to build it. Our branding process allows us to identify SMART goals. Also, we identify information relevant to the business and craft a strategy that is in line with business goals.
Research
To understand your brand, we conduct a kick-off meeting and interview critical stakeholders. Research helps us understand the industry and how your competitors are engaging customers.
Competitor analysis
Using research data we determine how much of the market your competitors have. This will allow us to unearth the opportunities available for your brand to explore. We don't only look at your competition, we get inspiration from other industries as well.
Audience Research
Understanding your audience helps your brand focus on prospects that respond to your brand. It is with this understanding that we can develop a buyer persona.
A buyer persona is a semi-fictional representation of your ideal customer. We want to know who they are, what they want, and what their lives are like. We also determine their underlying motivations for engaging with your brand.
Strategy development
During the strategy stage, we work on positioning your brand for growth in the market. This is where we put our research into play. Having gathered insights, we create the brand concept and work on how to deploy it.
Implementation and your brand story
Strategy implementation follows two stages, verbal and visual identity. They communicate your brand story: vision, tone, values, mission, and voice.
Our strategy experts and copywriters create relevant visual elements for your brand. These visual elements include a logo, brand collateral, style guides, and other elements.
Our role is not only to create these elements but to link them into one powerful story. We produce a consistent customer experience at all your brand's touch points. The brand strategy also serves your team, partners, customers, and all stakeholders.
Post Brand Strategy
Your brand is now ready for the market. The next steps include a website, social media, and other forms of distribution.