Website Design
A website is your company's best salesperson and brand representative. We build engaging websites that search engines love and turn visitors into leads.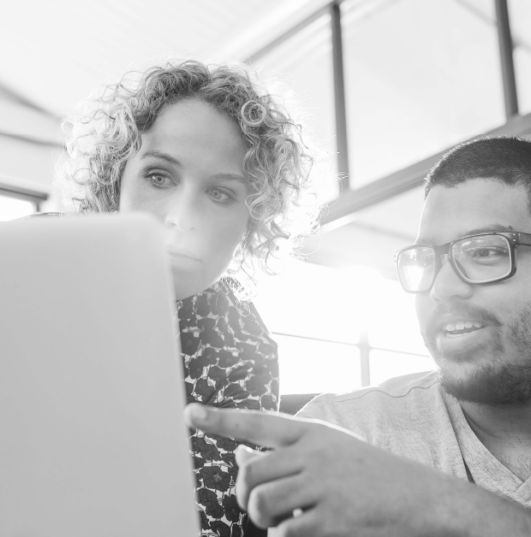 A website is your company's best salesperson and brand ambassador. Your website should be an asset for the business. If not optimized, it could position your brand in a bad light.
Building the ideal website for your brand takes careful consideration of the user. It only takes milliseconds to create the right first impression.
How we build your website
All businesses need a website, but not for the same reasons. You may want to grow your sales, generate more leads, or engage and educate website visitors. Each of these needs requires a unique approach to meet those goals.
Design for your brand's purpose.
Don't build a beautiful site only, build a website that aligns with your business goals. Design your website for the people interacting with your brand. It should support the customer throughout the buyer's journey and help them find answers.
Design with Copywriting
Today, audiences have high expectations from brands. This makes website design a challenge, but one we welcome. You don't get a lot of time to convince your website visitors that it is worth their time.
To design the right way, your website users should come first. If you do not know what they need, ask them. We build on this foundation and design for people interacting with your brand.
Design for SEO
Having a website is great, but having a website that your users can find on search engines is the best. SEO is not an accessory, it is the fabric of an efficient website.
When designing a website, you need to optimize it for search engines like Google, Bing, and Yahoo. We build them so that users can have engaging pages to land on.
Check out this blog about what makes a great website.
Our Website Design Process
Goals
No project can start without a goal. What do you want to achieve with your website design or redesign? Your website is a tool that not only your customers use, but your whole team can benefit from.
We start with a 10,000-ft view before delving into granular items like departmental needs. These processes help uncover business opportunities that are hiding in plain sight. Then we arrange our wish list into short, medium, and long-term needs for your business.
Strategy
A website strategy is crucial before starting any website project success. We plan how we are going to roll out the wish list given your business goals.
Understanding your ideal customer is the foundation of developing a healthy content strategy. The new website will speak to your ideal customers at every stage of the buyer's journey.
We also build a foundation within the budget and cater to future needs for the website as well.
Content Development
We craft engaging content that is ideal for your target market. Our copy process is a blend of art and science. The science is in learning about consumer patterns and SEO keyword research. Our writers create content that is impactful and relevant to the user.
Ideation, Design
Every project has a project manager who will ensure the website is on time and within budget. Design is a translation of the strategy ideas brought to life.
This is where we start rolling out our wish list and which we put together during the strategy stage. Here our team develops a high-performing website with strategic guidelines.
Launch
Now, this is the time to celebrate and plan towards the medium and future goals of the website.
For continuous improvement, we build Growth-Driven Design (GDD) websites. With GDD your website project does not end at the launch stage. Learn more about Growth-Driven Design.