Logo Design
A logo tells a unique story and distinguishes your brand from the competition. It requires extensive research, strategy, and modern design.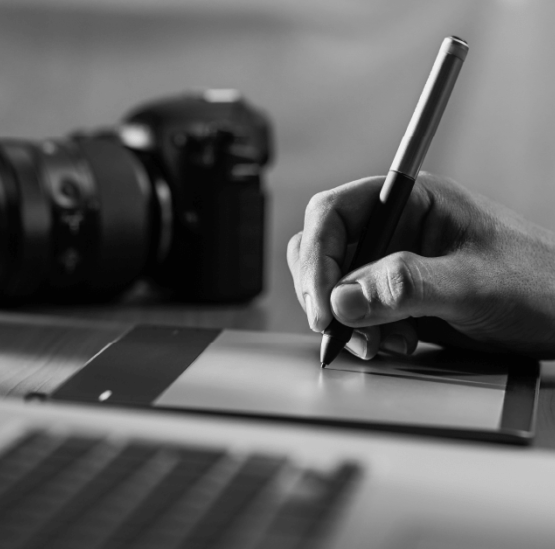 People interact with brands from the time they wake up and only remember a few. You do not want to have a forgettable logo.
A logo tells a unique story and distinguishes you from the competition. People interacting with brands recall their colors, shapes, and names.
With over 12 years of building brands, we have learned that a great logo design doesn't happen by mistake.
We develop brands through extensive research, strategy, and modern design. In this process, we create a memorable logo that aligns with your business goals.
Our team understands the value a logo can bring to your business. It is after all the first element your prospects associate with your brand.
Why We Create Unique Logos
Imagine a world where we were all identical and wore the same color. It would be boring, to say the least, and the same goes for brands.
Every business carries a unique story. It is in learning about your business that we can create that brand together. A unique brand is memorable, relatable, and easy to share.
Design For Your Brand's Purpose
Smart brands know that a logo is not just an icon but a gateway to growth. Your logo is some of all your efforts.
People buy from brands they trust, and the first touch point is the logo. It is then important to design for the best first impression.
How We Design Your Logo.


Discovery
During the discovery stage, we want to learn about your brand vision. We want these conversations to be as simple for both of us as possible.
They are an important part of crafting a logo that reflects your brand's identity.
We also look at how people (stakeholders, especially your customers) perceive your brand. Discovery helps during the research, ideation, and design stages.
Industry Research and Competitor Analysis
Industry research lays our foundation before we do the first sketches. We spot trends, do a competitor analysis and identify promising customer segments.
This helps us understand and lay a strategic foundation for your visual identity.
"A logo doesn't sell, it identifies", Paul Rand. A logo should embody you, your team, and your customer's expectations.
The focus is to craft a logo that tells your unique story related to the industry your brand is in.
Idea Exploration
In the ideation stage, we uncover what resonates with the target market. When all is in place from industry research, our team sets a design foundation.
It is an opportunity to see what works and what doesn't.
Design
The design stage presents a collaborative effort between strategy and design.
Using research insights, inspirations, and client research, we convert research into logo concepts.
Your Feedback
This is the part where you are at the center of the process. We don't shut you out. Together we refine a logo design that works for your business.
This includes going through design concepts and color designs to uncover a gem. A process is a sober approach to picking the right logo for the brand's long-term goals in plain black and white.
Presenting The Winning Design
To ensure consistent brand implementation, we identify core use cases. With this, we create creative assets that fit a range of or your visual identity elements. This helps keep the brand identity consistent.